May 15, 2013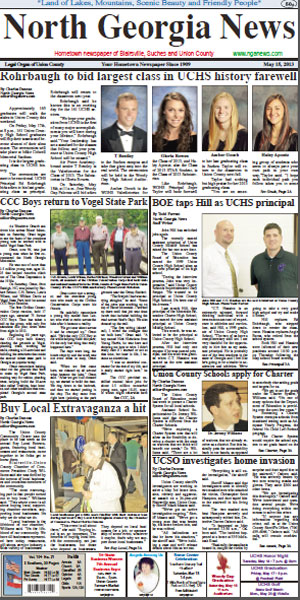 Viewing the North Georgia News
online requires a PDF reader.
Rohrbaugh to bid largest class in UCHS history farewell
Approximately 165 graduates will walk the aisles in Union County this weekend. On Friday, May 17th, at 8 p.m., 161 Union County High School graduates will flip their tassels and become alumni of their alma mater.
The ceremonies will take place at Mike Colwell Memorial Stadium. It is the largest graduating class in UCHS history. Read story by Charles Duncan
North Georgia News
May 15, 2013
Front Page
Page 2A
Page 3A
Page 6A
Sports Page 12A
Sports Page 13A
Opinions and Editorials 4A
Opinions and Editorials 5A
Public Legal Notices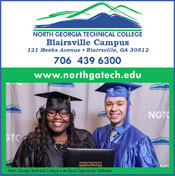 North Georgia
Technical College